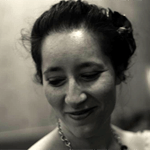 JonnaLyhn Prill
Account Manager
JonnaLyhn began working for Puget Sound Benefits in January of 2000. Her 20+ years of experience allows her to provide our clients with benefit reviews, plan analysis, renewal and new business administration support, as well as claims management. JonnaLyhn also serves as an excellent resource and advocate for our clients and their employees when administrative and/or claim issues arise.
JonnaLyhn says: "I think we (Puget Sound Benefits) have a unique customer service platform because our dedicated Account Managers are allowed to maintain their client relationships. This allows us to better serve clients and their employees as we work as a team to support each other and our clients."
When not at work, JonnaLyhn enjoys being a parent, costume designer, and medieval/historical re-enactor. She may often be found teaching at workshops or volunteering in costume at various events around the West Coast.
JonnaLyhn is a licensed Life and Health Insurance Agent in Washington State.
Contact JonnaLyhn Prill at the Tacoma Office
1201 Pacific Avenue, Ste 500
Tacoma, WA 98402
Puget Sound Benefit Services Team
The professional staff at Puget Sound Benefit Services are responsible for managing over 350 group clients in Western Washington. They take great pride in providing great customer service with close attention to detail, and quick resolution to administrative or claim problems.