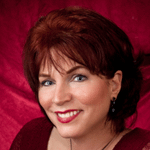 Janet Vinson
Account Manager
Janet Vinson joined the Puget Sound Benefits team in 2013. She earned her valuable work experience while working on the insurance carrier side, in various departments such as Provider Relations and Medical Management. Prior to that she also supported Human Resources at a major international online retail organization, giving her knowledge of HR responsibilities and insight on the critical need to help employers and employees with their benefit plans. Her dedication to helping people, led her to the Insurance Brokerage side which she still passionately enjoys today. Her now-24 years of experience allow her to provide our clients with benefit reviews, plan analysis, renewal and new business administration support, and claims management. Janet also serves as an excellent resource and advocate for our clients and their employees when administrative and/or claim issues arise.
Living in Bellingham has given her the opportunity to appreciate a community that supports local businesses. Janet enjoys supporting the local shops and exploring the beautiful outdoors. And, she is proud to call this her hometown.
Janet is a licensed Life and Health Insurance Agent in Washington State.
Contact Janet Vinson at the Bellingham Office
2219 Rimland Dr, Ste 407
Bellingham, WA 98226
Puget Sound Benefit Services Team
The professional staff at Puget Sound Benefit Services are responsible for managing over 350 group clients in Western Washington. They take great pride in providing great customer service with close attention to detail, and quick resolution to administrative or claim problems.