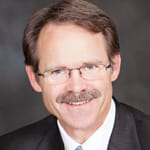 John Frankland
Principal
and Founder
John Frankland has over 40 years of experience in the group insurance industry. He is a native of Seattle, Washington, and graduated with a BA in Economics from the University of Washington. John began his group insurance career with a large insurance company out of Maine, in their Baltimore/Washington DC office, from 1979 through 1984. In late 1984, John returned to Seattle and joined a well-known Midwestern life insurance company, and helped start Puget Sound Benefit Services.
Over the last 35 years, with joint work opportunities through dedicated Financial & Wealth Management professionals, and support of an excellent customer service team, he has built a successful Employee Benefits practice with a reputation within the insurance industry, and among his clients, for his honesty, integrity, and quality service.
As Founder of Puget Sound Benefit Services and a benefits broker, John works with various sized companies to develop quality, cost effective employee benefit plans. His knowledge of the local healthcare market and his attention to detail with healthcare plans, as well as his expertise and creativity in salary continuation plans, enable him to tailor each company's benefit plans to meet their needs and goals.
John's philosophy: "Our approach with our clients is to help explain their risks, listen to their needs and goals, and tailor a plan that fits their budget. Our responsibility does not end at the sale. We continue to provide personal service to our clients, by providing them a dedicated Account Manager that works with them, and their employees, to provide the best experience possible. We value the personal touch and want our clients to know that we are there to help them."
Contact John Frankland at the Seattle Office
601 Union St, Ste 3015
Seattle, WA 98101
Puget Sound Benefit Services Team
The professional staff at Puget Sound Benefit Services are responsible for managing over 350 group clients in Western Washington. They take great pride in providing great customer service with close attention to detail, and quick resolution to administrative or claim problems.